Times for the event
The doors to the gym will close at 15.00
The café, shop, reception and dressing rooms will stay open.
The doors to the gym will open again at 17.30
The event starts 19.00
How to get here!
The best way to get to Klättercentret Akalla is by public transport.
If you go by the subway, take the Blue Line to Akalla, and exit northwest to Akalla Torg. Bellow you can see a picture of how to walk to get to the gym.
Some busses also stops on the station Vandagatan (bus 567 departs every 30'th minutes from Akalla on Weekends).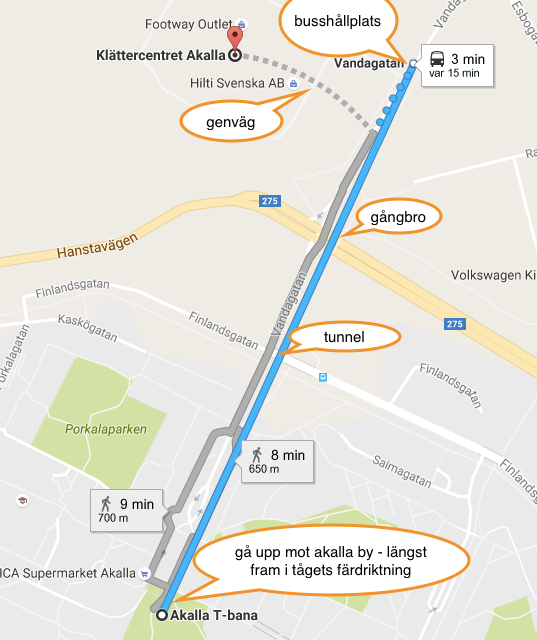 You can also get to Klättercentret Akalla by car, just use this link for Google Maps or search for us at Vandagatan 3, 164 74 Kista.
The cost for parking is 20 SEK for three hours. We have about 80 spaces (60-ish in the garage, and 20-ish on the parking lot), so make sure to come early or travel with public transport.
Then you can check out the schedule for the entire Legends-week right here.